Agribusiness Council of Indiana Presents Legislator of the Year Awards to Senator Jean Leising and Representative Don Lehe
INDIANAPOLIS, IND. – On Tuesday, November 17, Agribusiness Council of Indiana presented its inaugural Legislator of the Year awards to Senator Jen Leising, Senate Agriculture Committee chair, and Representative Don Lehe, House Agriculture and Rural Development Committee chair.
The award recognizes lawmakers who are champions of Indiana agribusiness. 
"ACI created the Legislator of the Year awards to show our appreciation for legislators whose support of Indiana agribusiness encourages a vibrant, sustained and healthy industry," said ACI President Amy Cornell. "It is only fitting to present the awards to Senator Leising and Representative Lehe, who consistently demonstrate extraordinary leadership on behalf of Indiana's agribusinesses by advancing policies that support and protect our industry."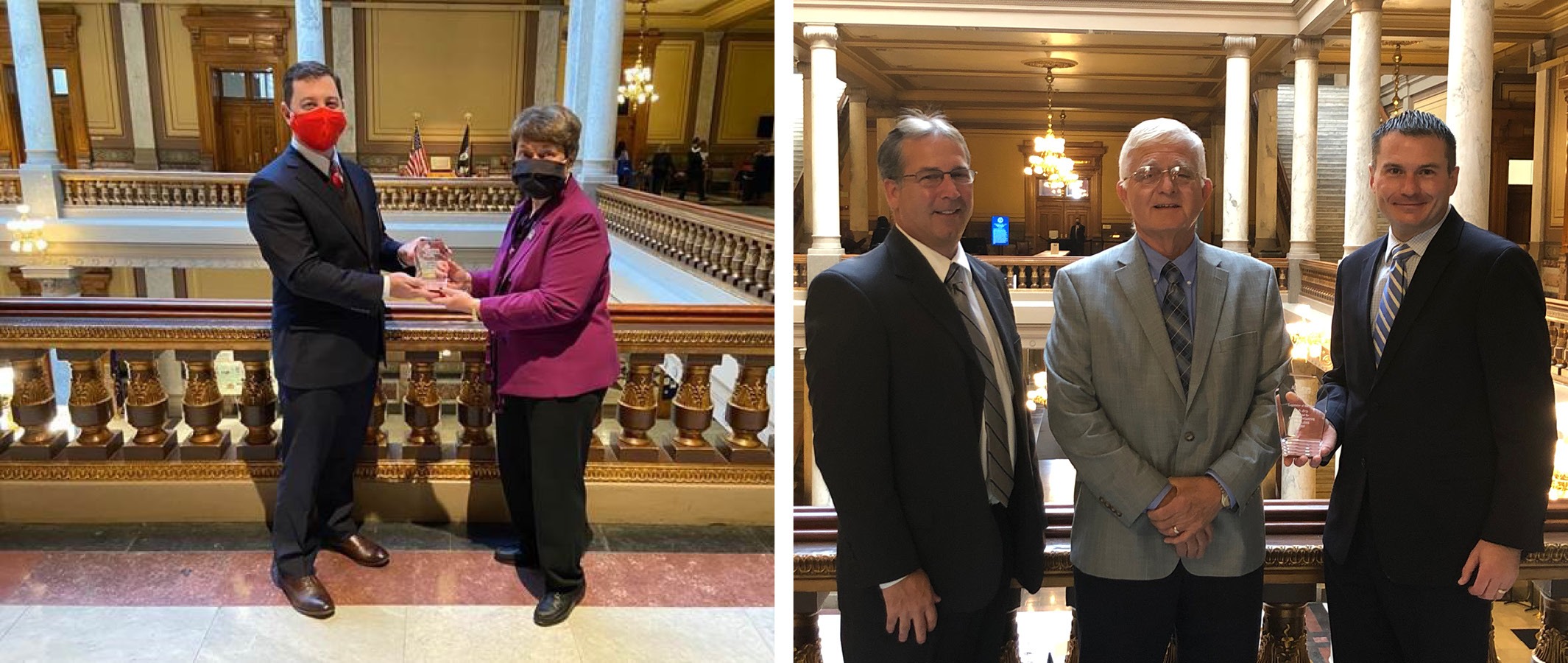 Share this post: